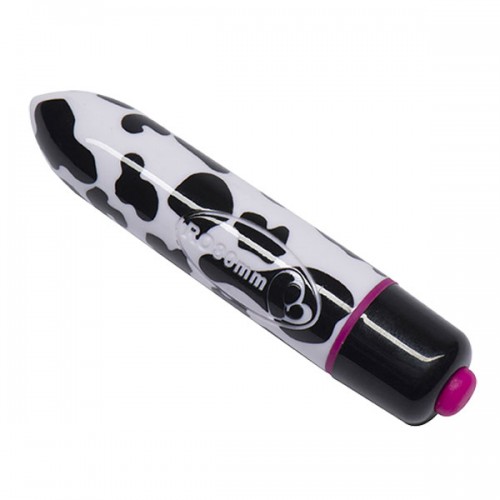 FREE UK SHIPPING
We dispatch all our products to UK customers within 5 days with FREE UK postage and packing. If you would like your products to be dispatched within 24 hours of your order there is an additional cost of £7.99, added to each product. You can easily choose your dispatch preferences when you are checking out.
RO-80MM MOO MOO BULLET
Email to a Friend
Quick Overview
These new special edition power packed pleasure bullet will tantalise and tease you with 7 addictive sinful settings of pure ecstasy! The original RO-80mm worldwide best seller from Rocks-Off is packed full of passionately powerful intense vibes, a discreet pleasure bullet that will have you weak at the knees and begging for more.
TECHNICAL SPECIFICATION
Materials: Printed / Metallic plated ABS
Dimensions: 80mm x 16mm
Battery: 1 x 1.5 volt N-size / LR1 (Included)
Availability: In stock
SKU: LPP1017
755 views