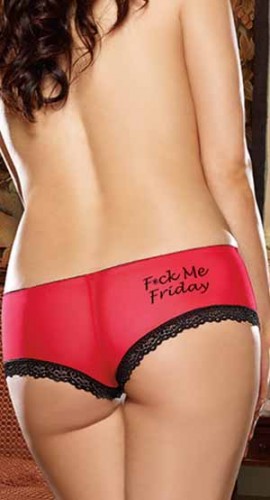 FREE UK SHIPPING
We dispatch all our products to UK customers within 5 days with FREE UK postage and packing. If you would like your products to be dispatched within 24 hours of your order there is an additional cost of £7.99, added to each product. You can easily choose your dispatch preferences when you are checking out.
Dirty Weekend Plus Size Panty Set
Email to a Friend
Quick Overview
Dirty Weekend Plus Size Panty Set stretch mesh with spandex cheeky panty with contrast lace trim and embroidered sexy suggestive messages for Friday, Saturday and Sunday. By Dreamgirl.
Availability: In stock
SKU: LPP1405X
502 views