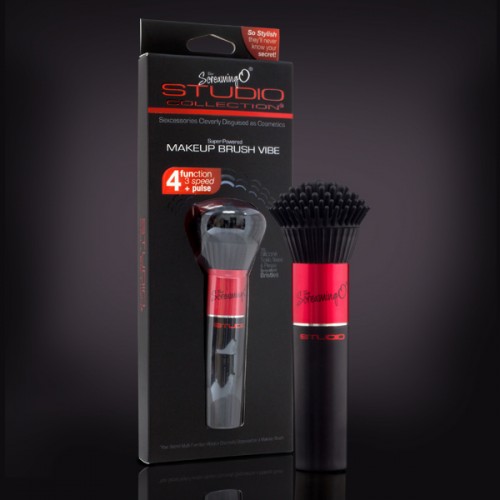 FREE UK SHIPPING
We dispatch all our products to UK customers within 5 days with FREE UK postage and packing. If you would like your products to be dispatched within 24 hours of your order there is an additional cost of £7.99, added to each product. You can easily choose your dispatch preferences when you are checking out.
Studio Vibrating Make Up Brush
Email to a Friend
Quick Overview
A chic and discreet, super-powered, multi-function vibrator featuring unique varying-length bristles for an exciting, one-of-a-kind experience. Add stylish stimulation to your makeup bag with your new favourite sexcessory! Shh! no one will ever know.  By ScreamingO's Studio range.
Availability: In stock
SKU: LPP-STBRUSH
755 views