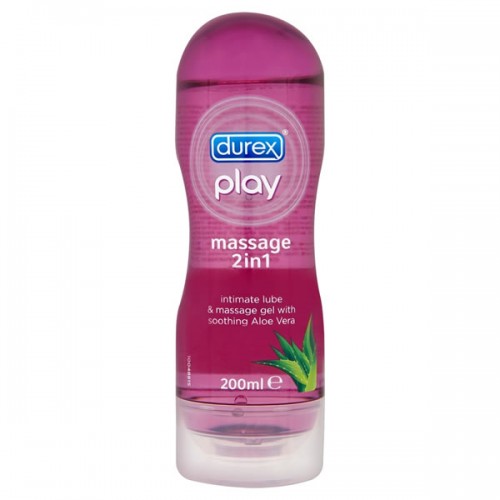 FREE UK SHIPPING
We dispatch all our products to UK customers within 5 days with FREE UK postage and packing. If you would like your products to be dispatched within 24 hours of your order there is an additional cost of £7.99, added to each product. You can easily choose your dispatch preferences when you are checking out.
Durex Play 2in1 Massage Aloe Vera
Email to a Friend
Quick Overview
Durex Play Massage 2 in 1 contains Aloe Vera, known for its skin soothing properties and perfect to enhance your massage. Play Massage is soft, smooth and silky and is gentle enough to be used all over the body as well as intimate areas. It's also non greasy and fragrance free. 
Availability: In stock
SKU: LPPDPAV200
752 views