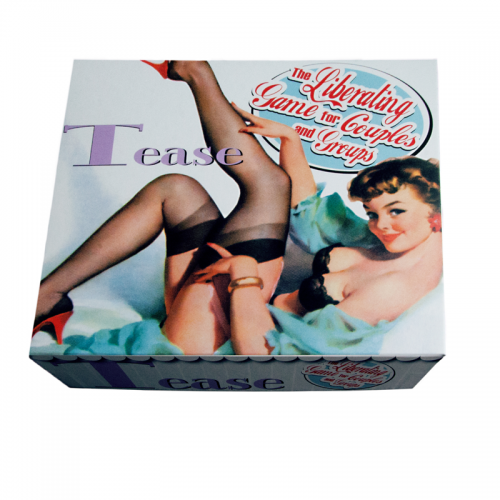 FREE UK SHIPPING
We dispatch all our products to UK customers within 5 days with FREE UK postage and packing. If you would like your products to be dispatched within 24 hours of your order there is an additional cost of £7.99, added to each product. You can easily choose your dispatch preferences when you are checking out.
Tease Board Game
Email to a Friend
Quick Overview
Tease Board Game. Tease is the liberating board game for couples and groups. Tease combines a classic drinking game with an array of sexy and titillating features, such as massage, lap-dance and sexy fantasies.
Designed in the classic 1950's pin-up style, Tease warms you up with five levels of rewards and forfeits, releasing your inhibitions and removing your clothes as you progress around the beautifully designed board.
Availability: In stock
SKU: LPPTEASE
946 views