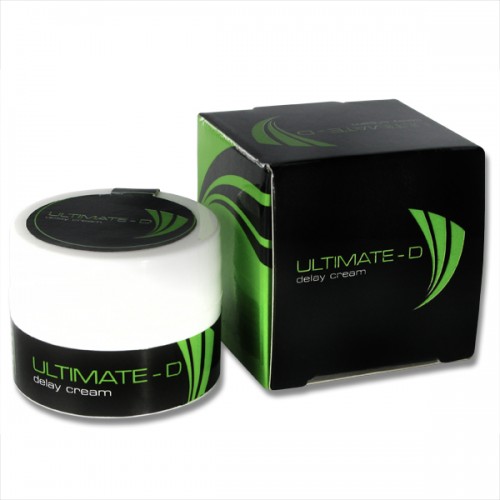 FREE UK SHIPPING
We dispatch all our products to UK customers within 5 days with FREE UK postage and packing. If you would like your products to be dispatched within 24 hours of your order there is an additional cost of £7.99, added to each product. You can easily choose your dispatch preferences when you are checking out.
Ultimate Delay Cream Large
Email to a Friend
Quick Overview
Last longer! Impress your lover! Ultimate Delay Cream could give you the sexual stamina you and your lover have always dreamed about!
Worried you can't keep going long enough to fulfill your partner, or do you want to keep having sex right through the evening and into the following day? Whatever your situation, Ultimate Delay Cream may be the answer for men who want to improve their sexual prowess.
Last longer in the bedroom
Works in minutes
Please your partner
Avoid premature ejaculation
Your sexual confidence is bound to be depleted if you consistently achieve orgasm before satisfying your partner. So, use Ultimate Delay Cream to boost your self-esteem whilst giving your lover something in return. Ultimate Delay Cream is a topically applied cream that helps you to avoid premature ejaculation. It works by slightly decreasing your erection's sensitivity therefore giving you more of a chance to last that little bit longer.
Users of Ultimate Delay Cream enjoy longer lasting erections within 3-5 minutes of the cream being applied. This gives men up to 20 minutes extra time for love-making. This product is ideal for men who want to impress their partners and is perfect for men who feel that they could and should give more in the bedroom.
Simple to use, just rub the cream on your erection and it works in minutes.
Availability: In stock
SKU: LPPUDCL
847 views