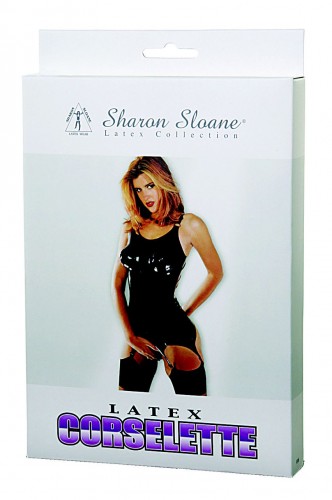 FREE UK SHIPPING
We dispatch all our products to UK customers within 5 days with FREE UK postage and packing. If you would like your products to be dispatched within 24 hours of your order there is an additional cost of £7.99, added to each product. You can easily choose your dispatch preferences when you are checking out.
Sharon Sloane Latex Corselet
Email to a Friend
Quick Overview
Sharon Sloan Corselet Large. The Sharon Sloane Latex Collection combines high quality materials with fun and very sexy design. All the products in this range should be used in conjunction with a Shiner to achieve the gloss effect. These products are packed with a covering of protective talc, and all available in three sizes.
These sizes are for guidance purposes only (Based on U.K sizes):
Small: 8 – 10
Medium: 10 – 12
Large: 12 – 14
Availability: In stock
SKU: LPP9508-BX
868 views